Anne Jaeger is the "garden gal" on TV, Radio and in print.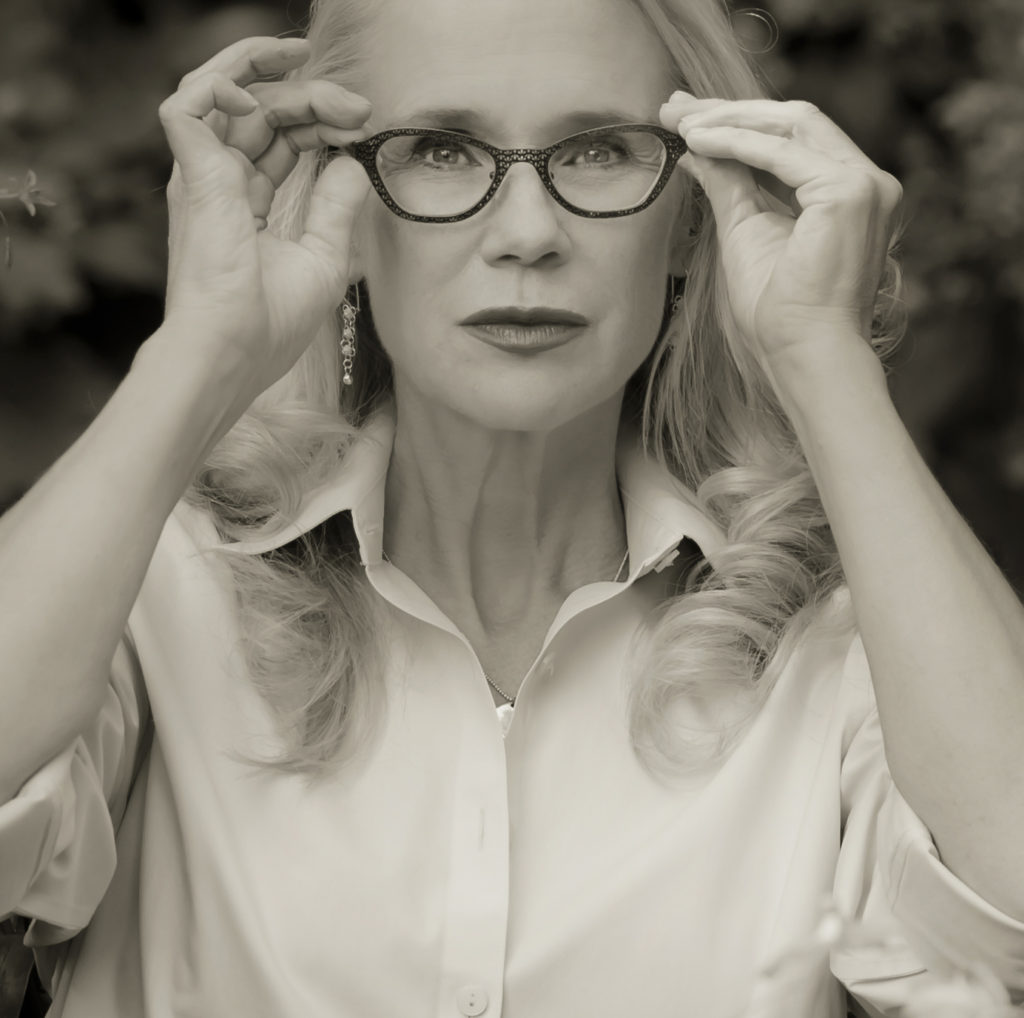 About Anne Jaeger
Anne's road to gardening traverses an unusual television history.
Anne Jaeger started in the news business in 1977.  For 30 years, she enjoyed anchoring the news and was an award winning crime/investigative reporter. Anne's early work is detailed in several New York Times best sellers. In the 1980's, Jaeger's crime documentary on murderer Elizabeth Diane Downs was detailed in the Ann Rule best seller "Small Sacrifices." Then, Jaeger played herself (using her maiden name: Anne Bradley) in the television mini-series starring the late Farrah Fawcett.  Farrah regularly consulted with Jaeger during the production, and repaid the kindness by giving Anne one of her paintings. Then, ABC News 20/20 heavily featured Jaeger and her documentary after Elizabeth Vargas interviewed her about the Downs case.
From that darkness, came the sunshine of Anne's acre garden.
In 1997, while still a anchoring and reporting the news, Anne added  "Garden Specialist" to her resume. Why? Because she loves the creativity, the smell of the soil, getting dirty, and finding easy ways to get gardening done. Oh, and because Anne needed to transform an acre of 20 ft blackberries in her backyard into a garden. Anne built her garden from scratch. Jaeger completed OSU Master Gardener ™ training in 1998. And she's been gardening on radio, tv, and in newspapers and magazines ever since.
Anne's newspaper column was a regular in the Portland Tribune. Jaeger's Dig Deep column appeared in Portland Monthly magazine for several years, and Anne hosted several of her own hour long radio gardening shows in Portland (KPAM, KPDQ.)
In 2003-2004, "Your Northwest Garden with Anne Jaeger" KGW-TV (8) was the first primetime Emmy award winning garden show in Portland. In addition, Anne's garden stories aired on KOIN-TV for many years. And Anne traveled across the country as a correspondent on the national show "Smart Gardening" on PBS. More of Anne's garden video's are available on the Oregonian Newspaper web site: OregonLive.com.
Anne is also a cancer survivor. Although, Anne prefers to think of herself a "Cancer Thriver" after her 2001 regime of surgery, chemo and radiation to treat a rare blood disease with a 13% chance of survival. Jaeger has thrived in the garden ever since.
Today, Anne is constantly giving "shovel rides" to plants in her acre garden (which tells you she likes to dig up perennials and replant them in different places. A lot!) Her daughter is a third grade teacher in inner city Los Angeles. Anne Jaeger has a really cute dog. A white dog who's rarely white because she digs in the garden too.  And a cat, who thinks he's a dog.
Follow her on Twitter: Anne Jaeger @GardenGal.TV                                         Instagram: Anne Jaeger
   *Unfortunate Note: Due to time restraints Anne is unable to answer garden questions personally. However, if you don't mind, Anne prefers to answer them (when possible) during her appearances.